Moviecast - Developing a Mobile Videoconference Solution for SIP-initiated Multicast Group Conferencing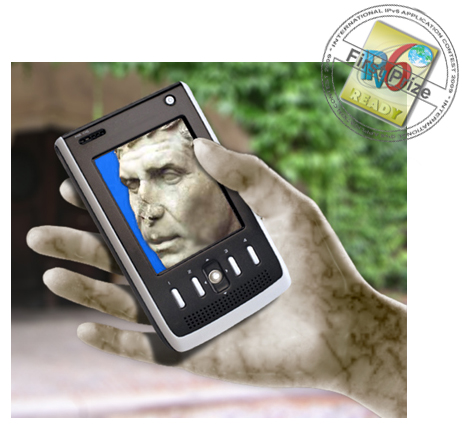 The research in Moviecast includes:
Development of a Mobile Video Conference Stack with focus on Handhelds
Strategies for Optimised Mobile Group Communication based on Multicast and Overlay Networks
Analysis and Optimisation of the H.264 Codec and Porting to Mobile Devices
Group Communication and Handover-Support in SIP/SDP/IMG
The project Moviecast is lead by the INET group at HAW Hamburg, Germany.
Selected News:
We win the International IPv6 Application Contest: Press Release
Moviecast on Air: The German radio station Deutschlandfunk interviews us here (MP3).
Third CeBIT for Moviecast: At the CeBIT 2009 we present a highly integrated videoconferencing solution that includes mobiles. You are very welcome to visit us at hall 2, booth F20. A press release (in German) can be found at openPR.
Moviecast in TV: The German newscast Tagesschau shows our showcase here.
Project start: You will find a press release at openPR (in German).