Showcase Live Lecturing and Monitoring using HAMcast
Description
In this second H∀Mcast showcase we present an extended hybrid multicast topology, that we deploy within the German-Lab experimental facility. The live lecturing application demonstrates an example usage of the H∀Mcast group communication service. With our monitoring framework we can visualize node information, network state and multicast group trees. On the hardware site we utilized more then 25 nodes to setup an overlay-multicast domain, that interconnects multiple (otherwise isolated) IP-multicast domains.
Technical Details
Sender-Site-Setup

IP-Sender, running Live Lecturing Software
1 IMG node, forwarding from IP to OM

Demo-Site-Setup

IP-Receiver, running Live Lecturing Software
1 IMG node, forwarding from OM to IP
1 Node, running monitoring GUI

Glab-Setup

1 IMG at each Glab-Site
2 IP-nodes at each Glab-Site
15 OM-nodes

Software:

Live Lecturing Software
Monitoring Framework
IMG daemon with GUI frontend
H∀Mcast Showcase in Pictures and Screenshots
Screenshots
The following screenshots show the three software components of this showcase. The first picture shows a small tool to enable and disable the HAMcast network stack on the IMG node. The second represents the GUI of the monitoring software, visualizing state of a multicast network and detailed node information. And the last screenshots shows the software example for live lecturing using HAMcast group communication service.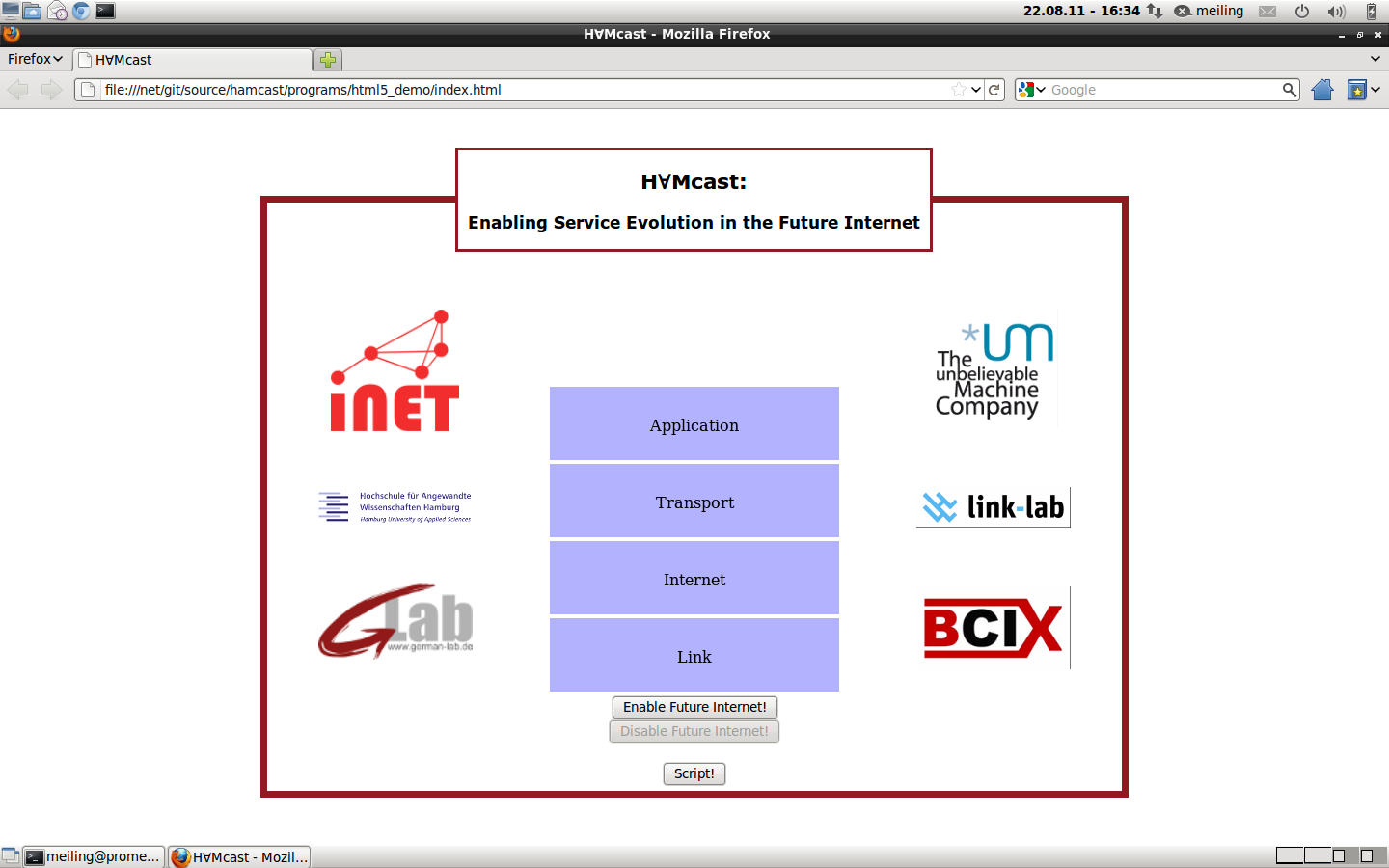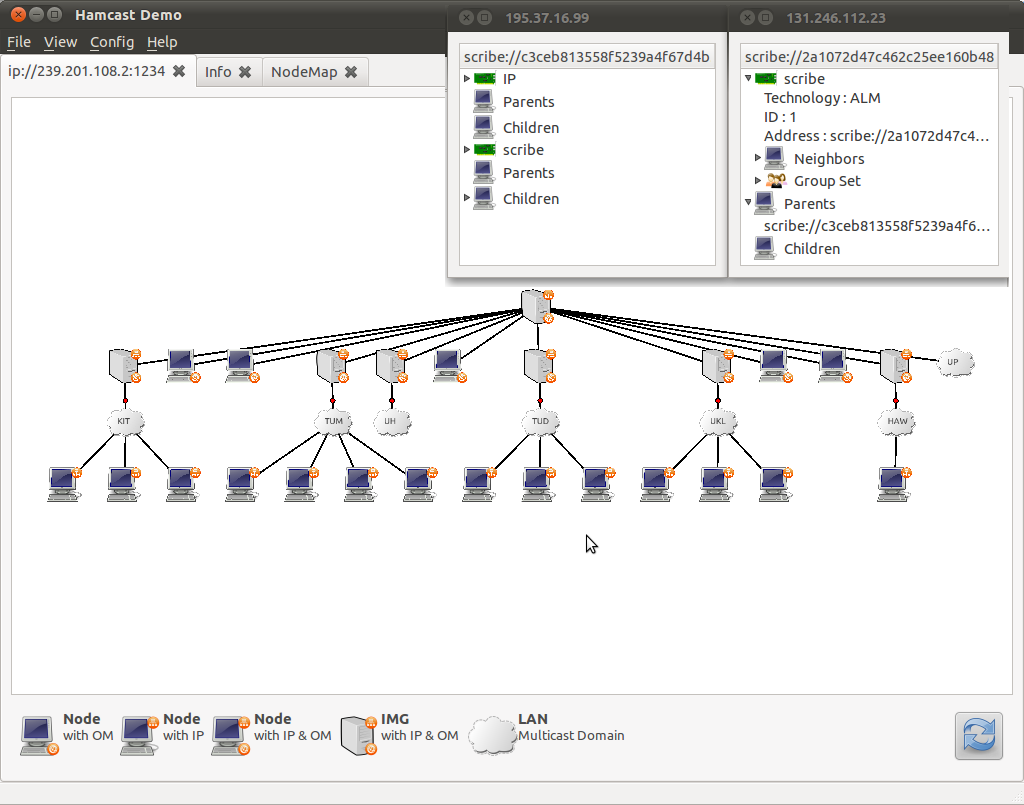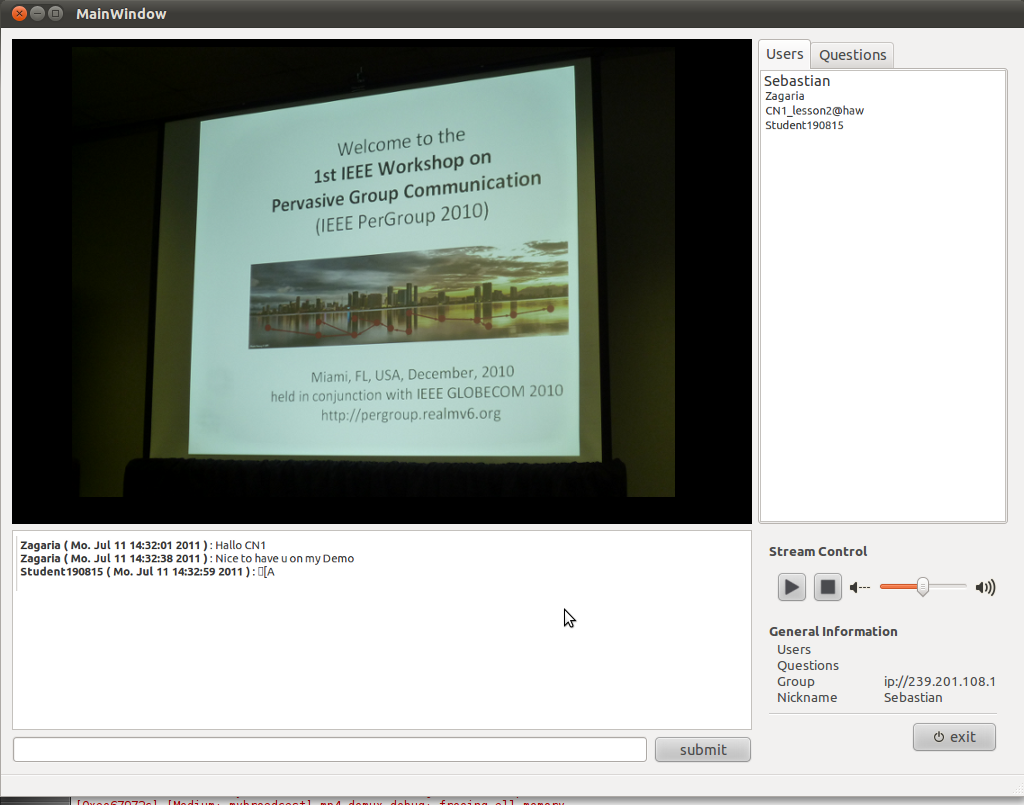 Screencast
We also recorded a short (around 3min) screencast giving an introduction on core funcionality of the monitoring framework. Its available as a video-file (OGV) here.
Pictures from EuroView'11
We presented this showcase in the demo session at EuroView 2011 Workshop on IP in Würzburg (see here).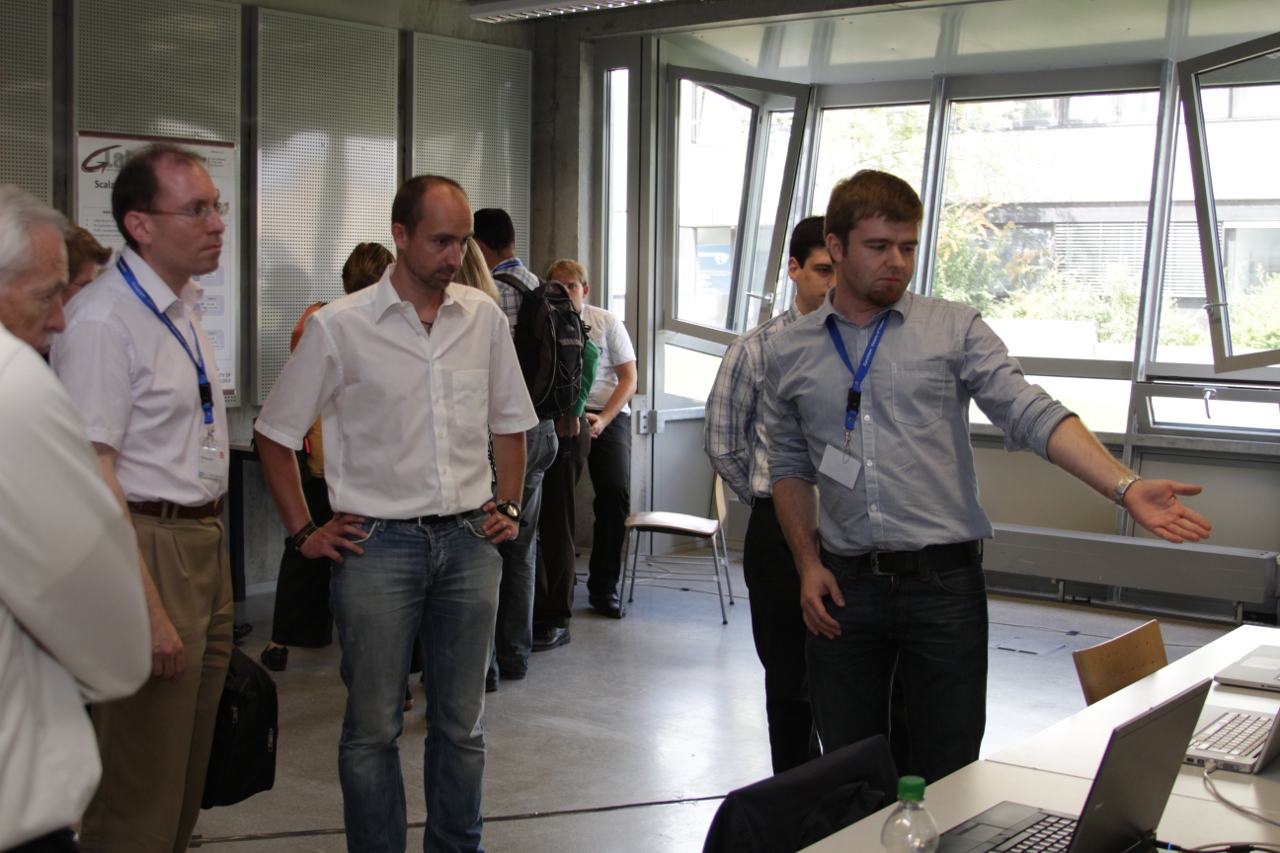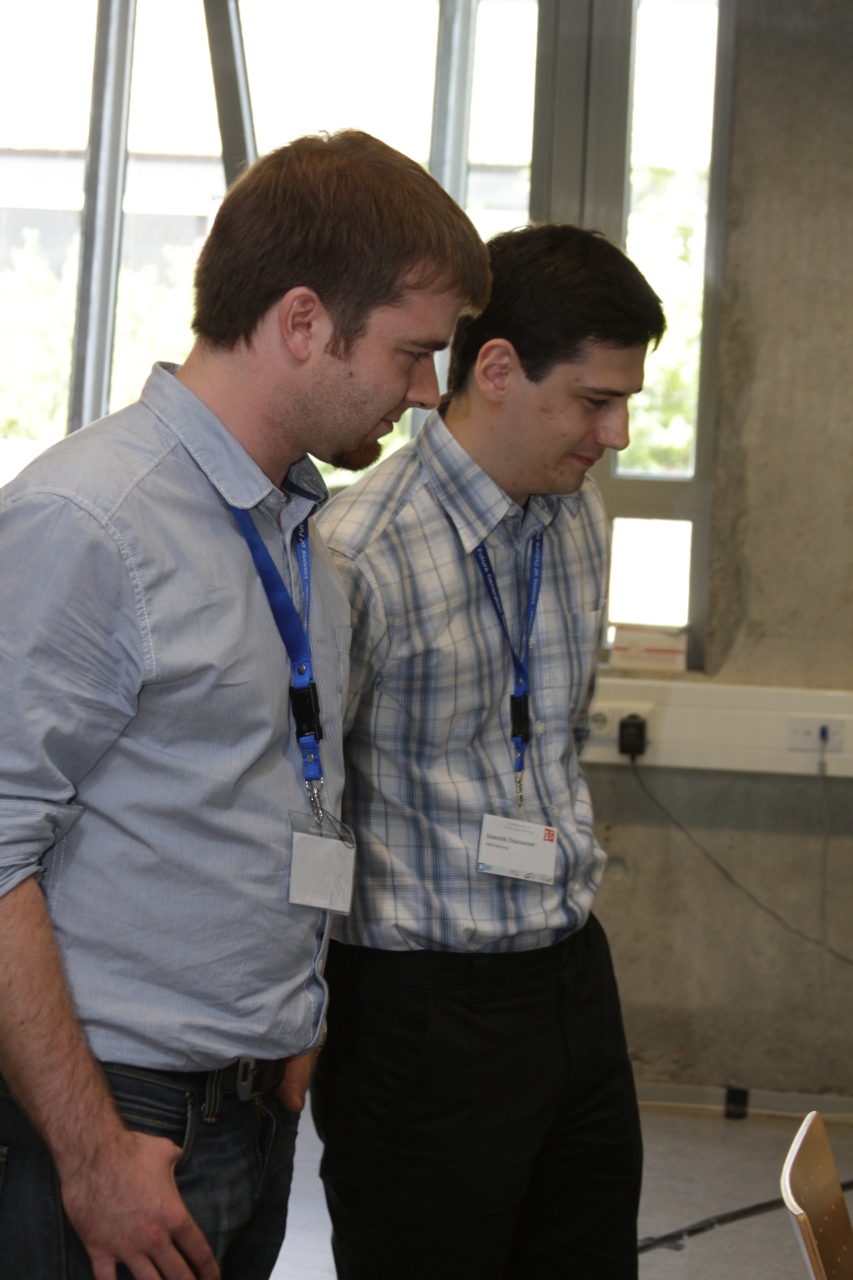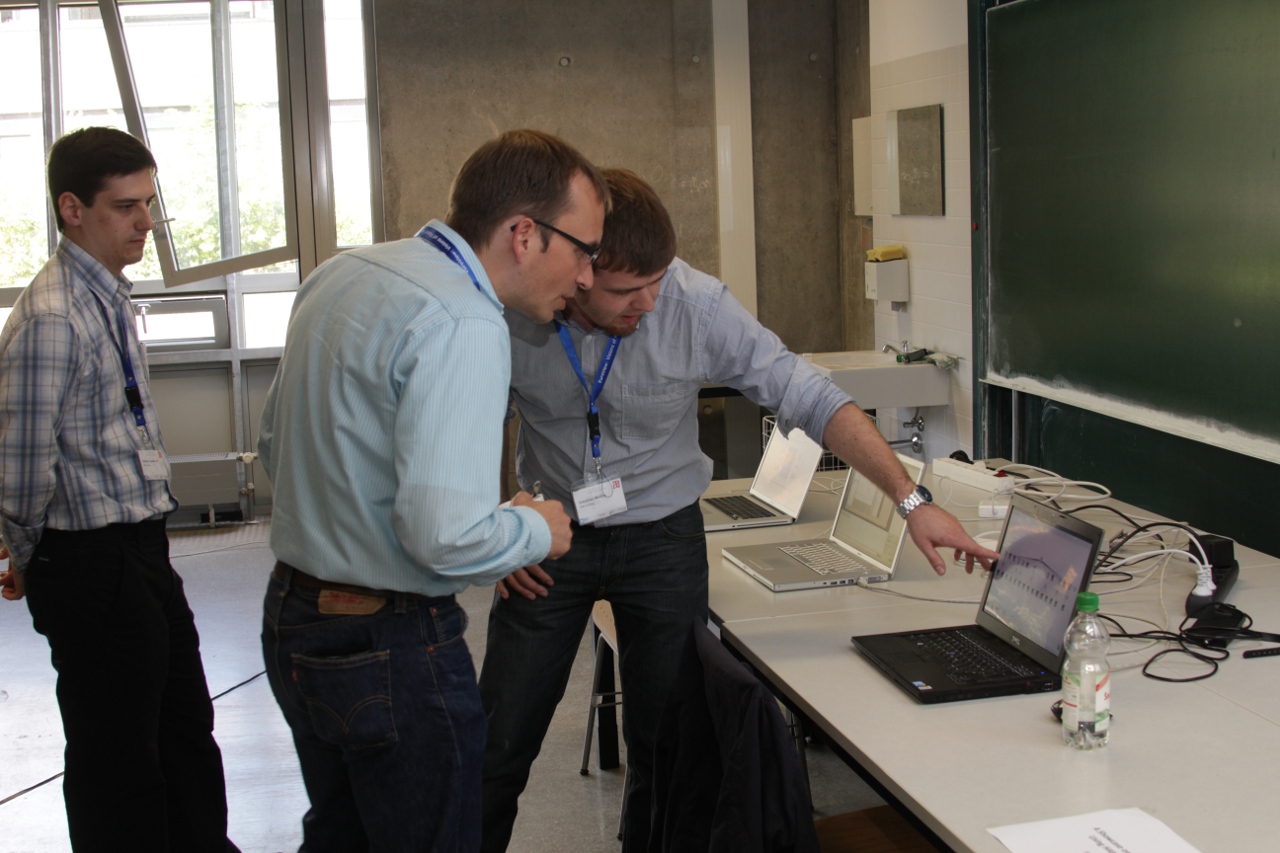 Pictures from LCN'11
We will also present this second showcase at the LCN 2011 demo session in Bonn (see here).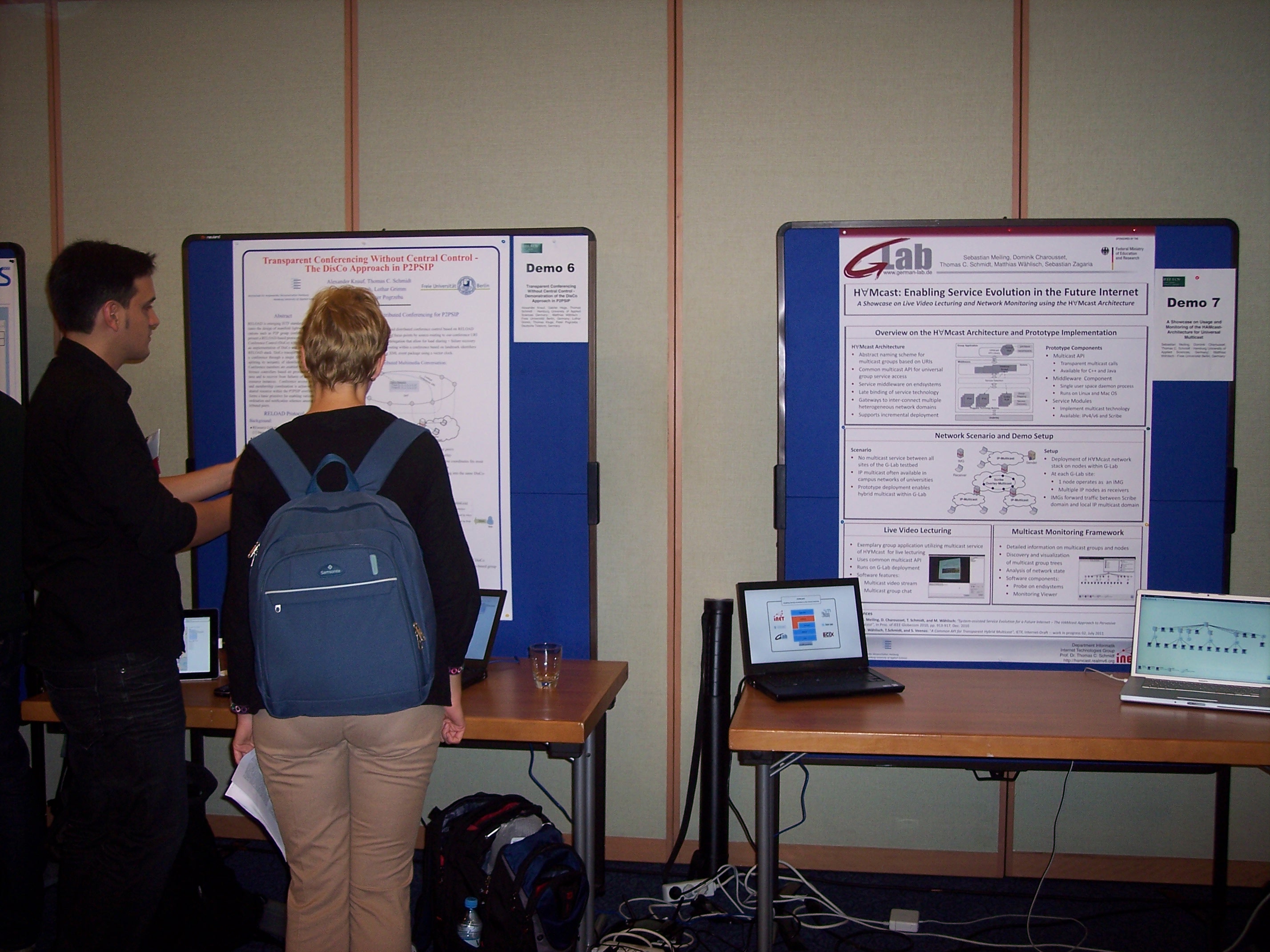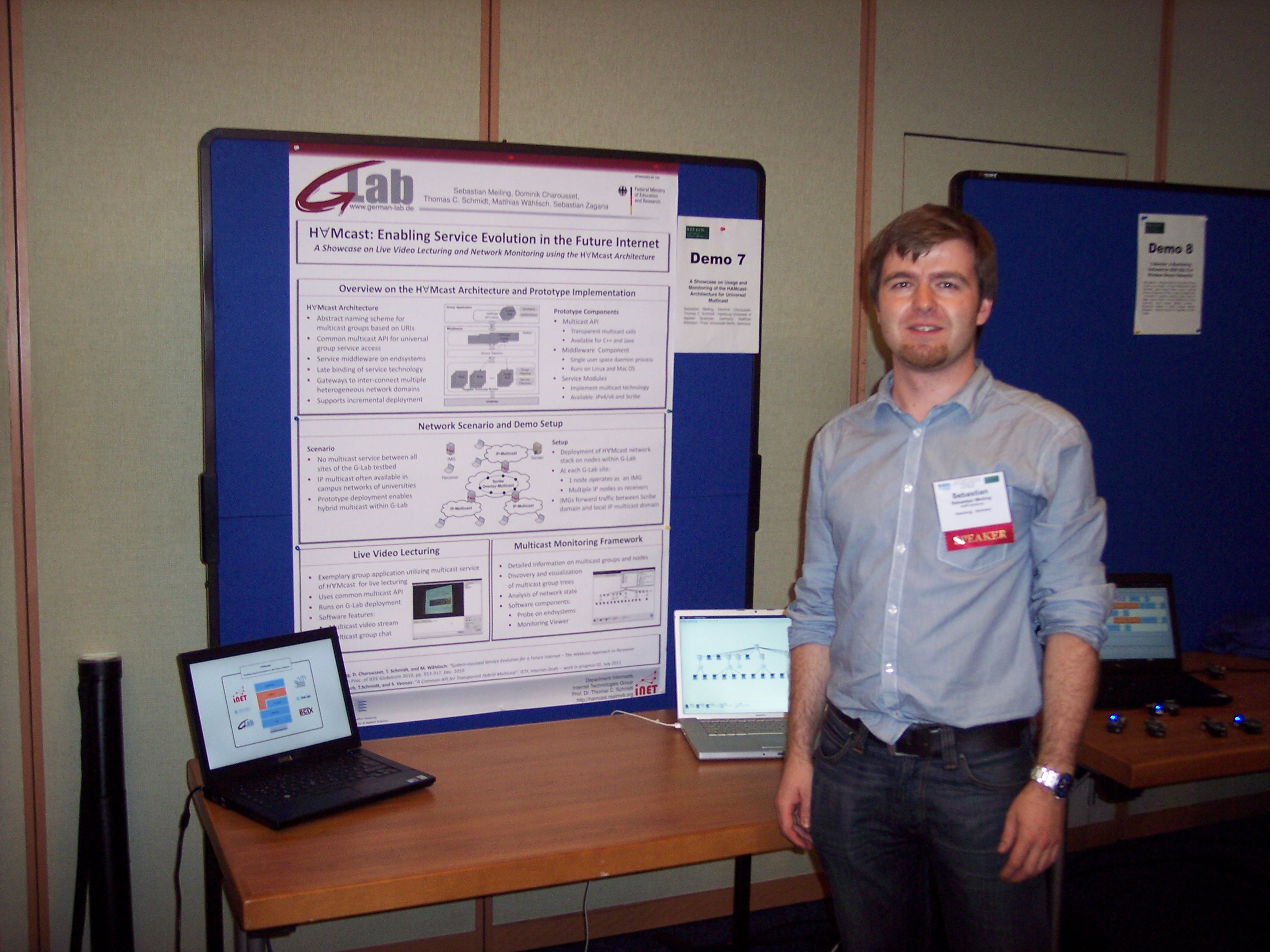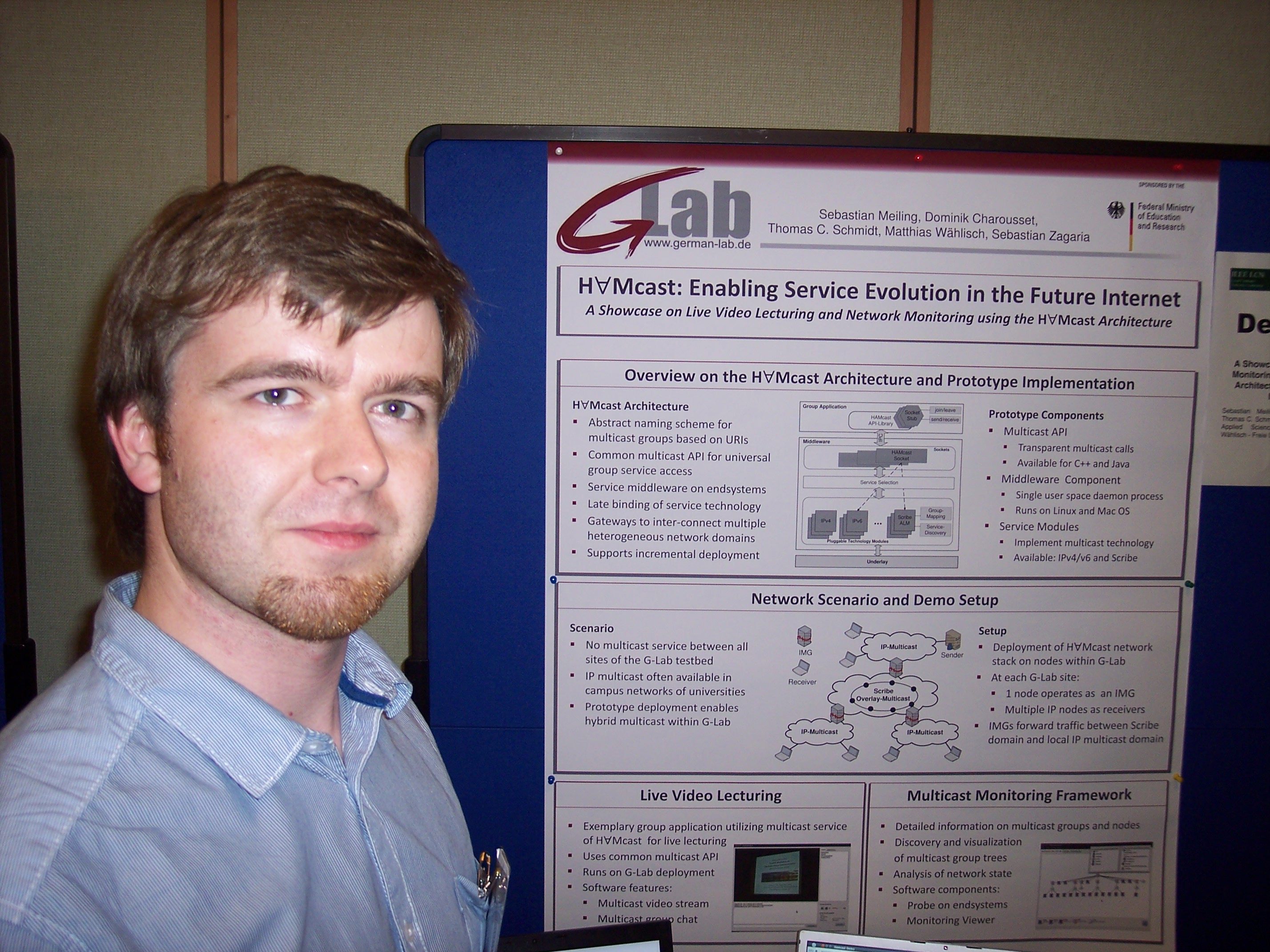 Pictures from the Hamburg "Nacht des Wissens" 2011
Another great event in 2011 was the "Nacht des Wissens" (Night of Science) in our home town Hamburg. The event is organized in cooperation by scientific institutes all over Hamburg and offers insights on latest research work and results to the public.