Moviecast Showcase - VCoIP via Embedded System
Technical Details
In this showcase we present mobile Internet videoconferencing based on a small embedded system. A train moves between two different radio cells/IP subnets sending a video stream to an immobile PC. In detail our setup consists of the following hard- and software:
Video source: embedded system running the MIPv6 stack
Moving device
Video software

Ported version of daViKo for MIPS CPUs
Showcase Setup in Pictures
CeBIT 2007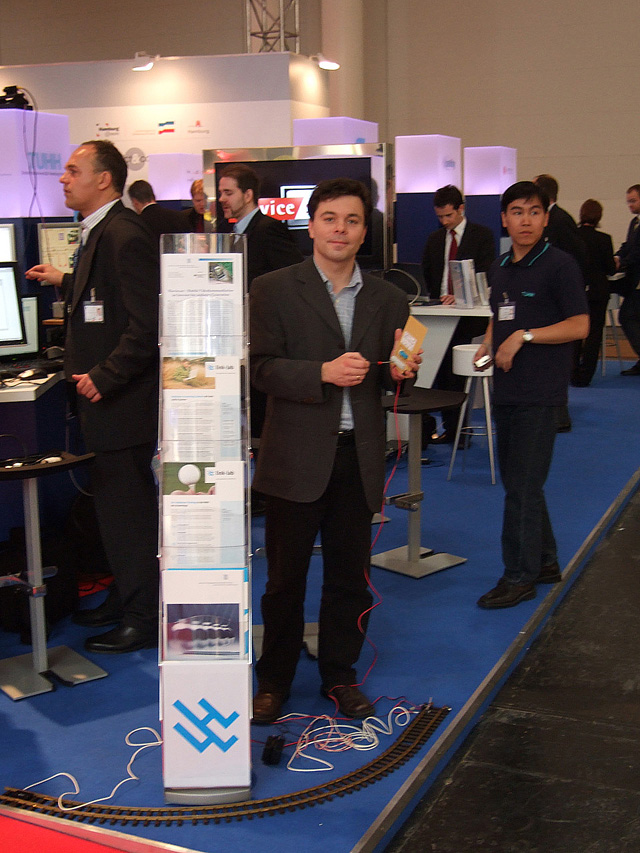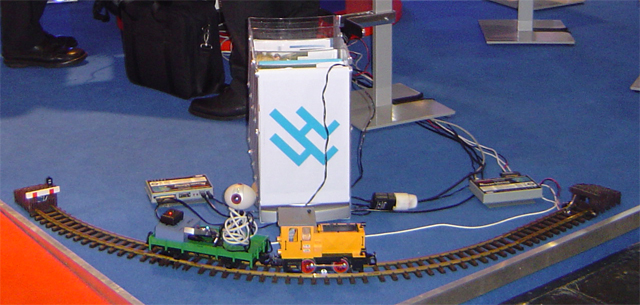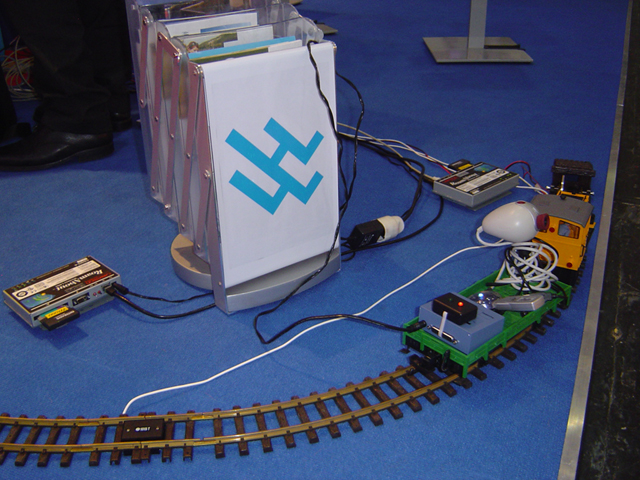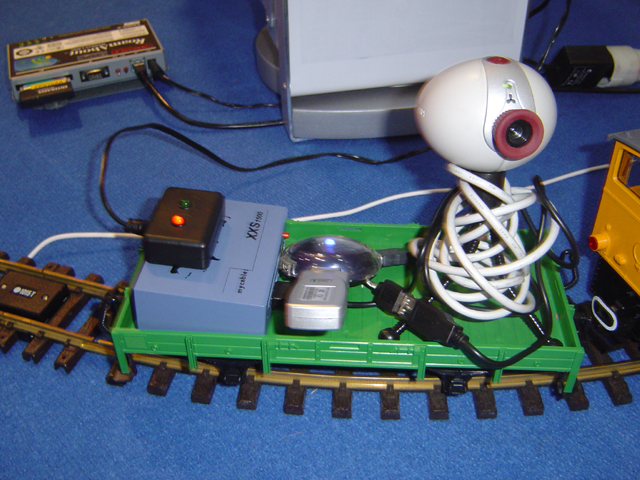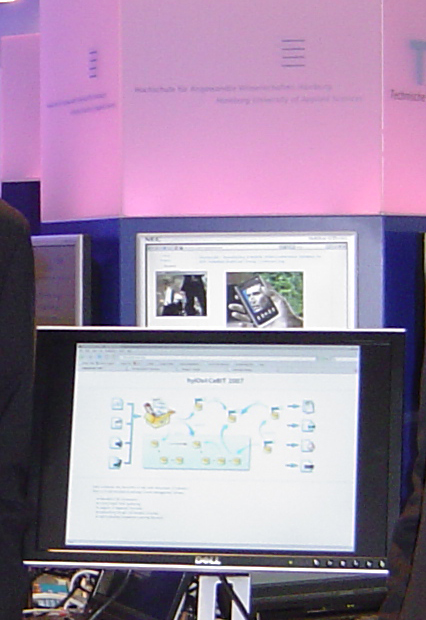 Night of Science 2007 Hamburg (See our train in action: here.)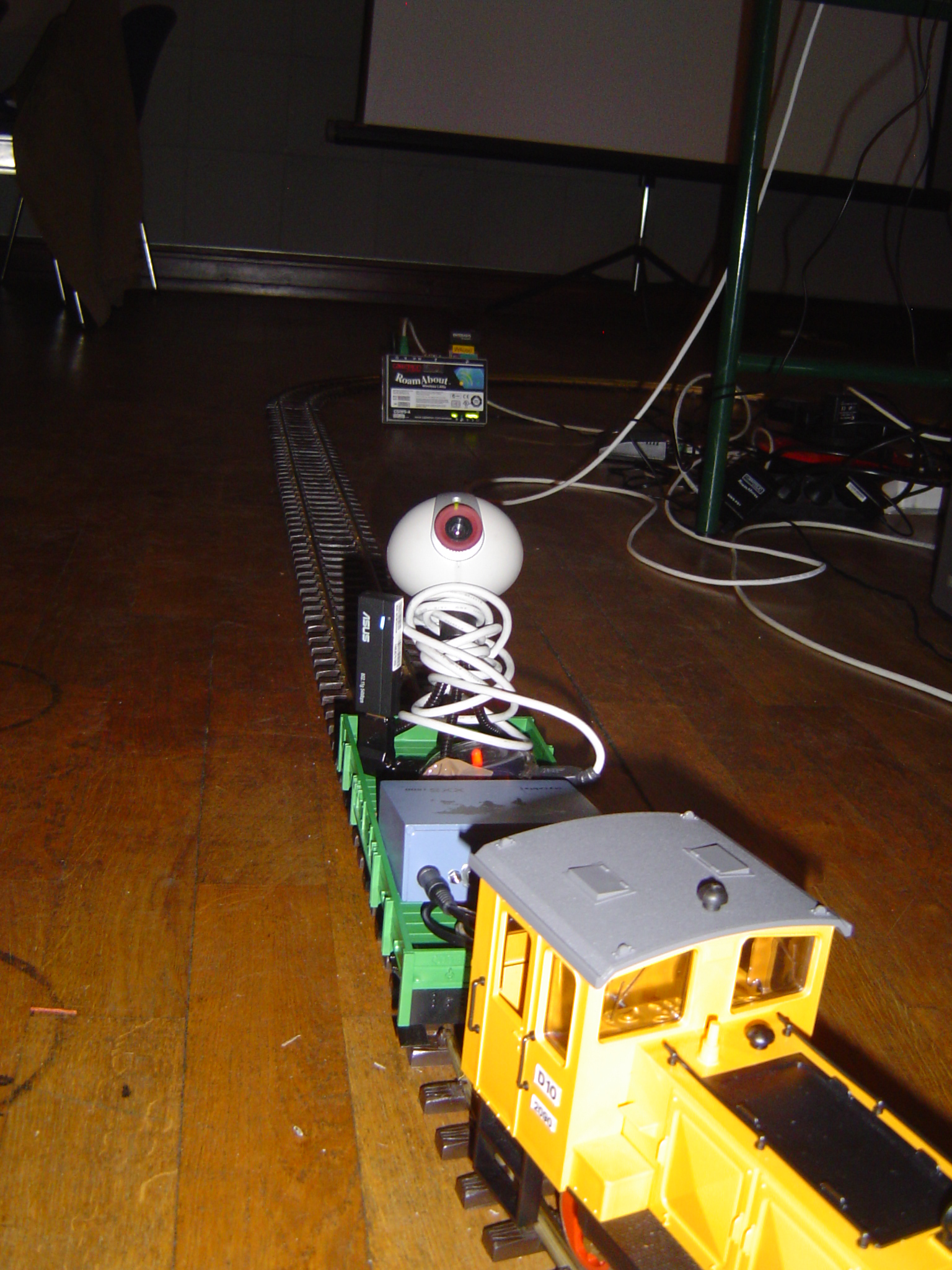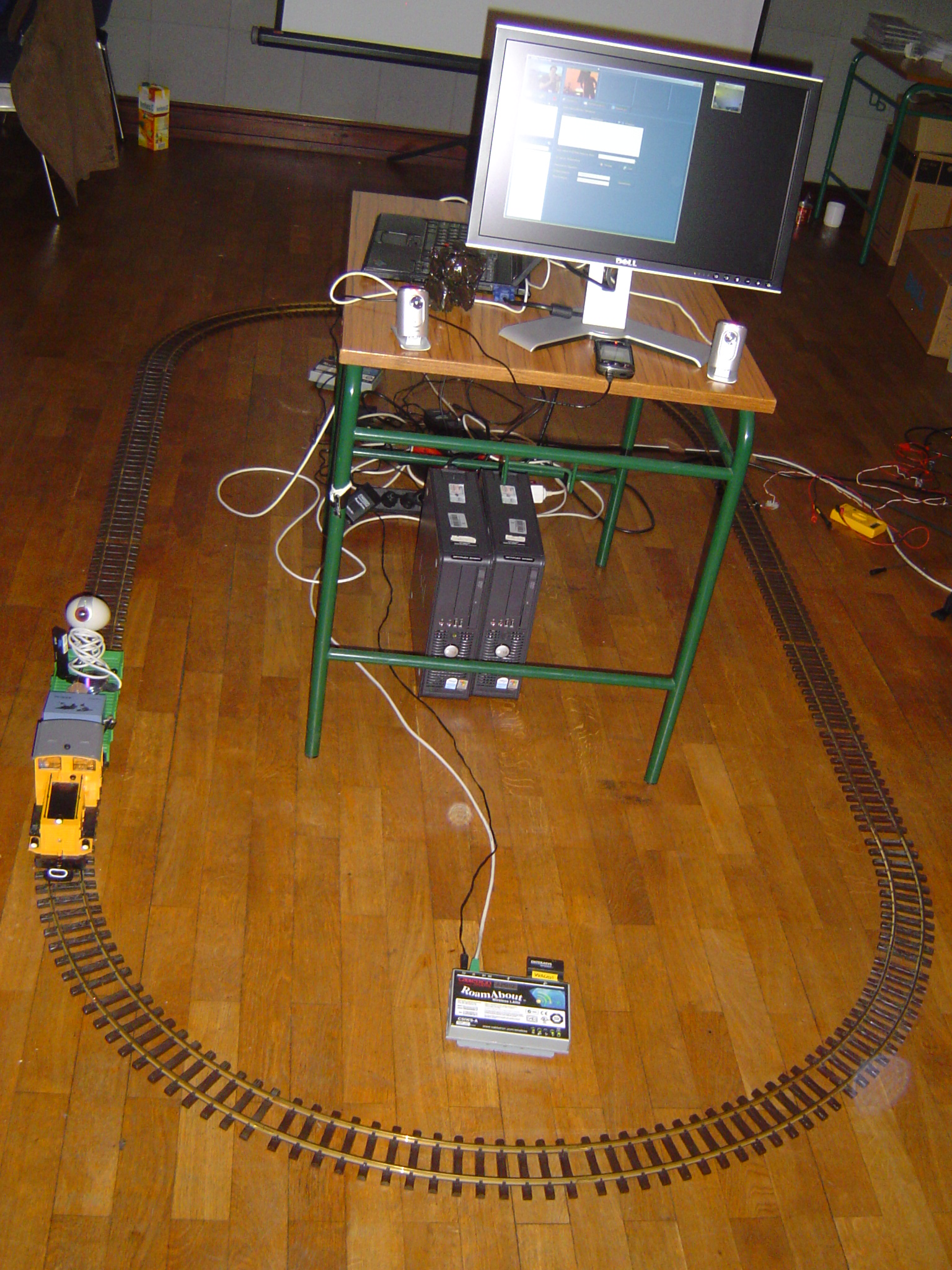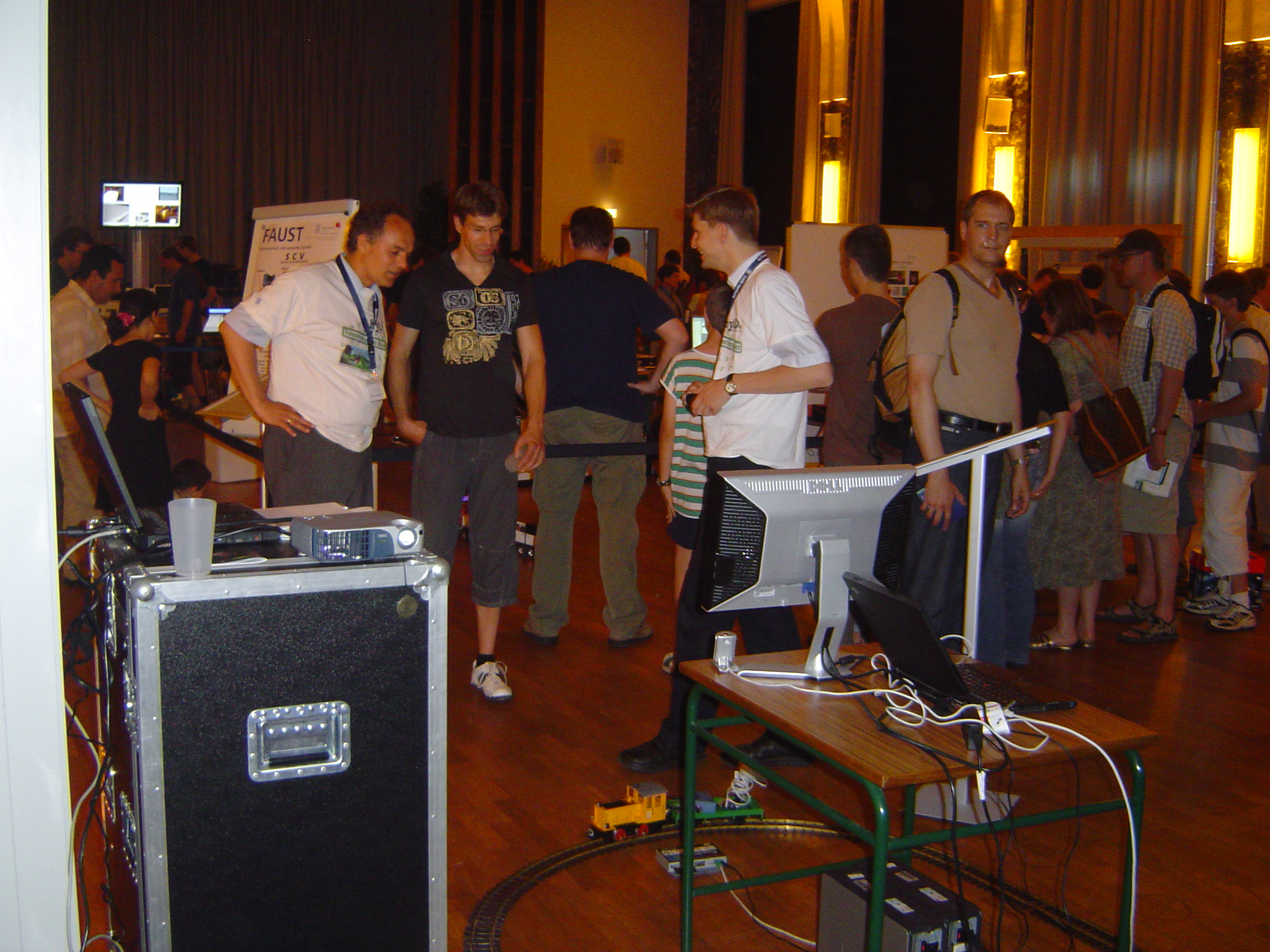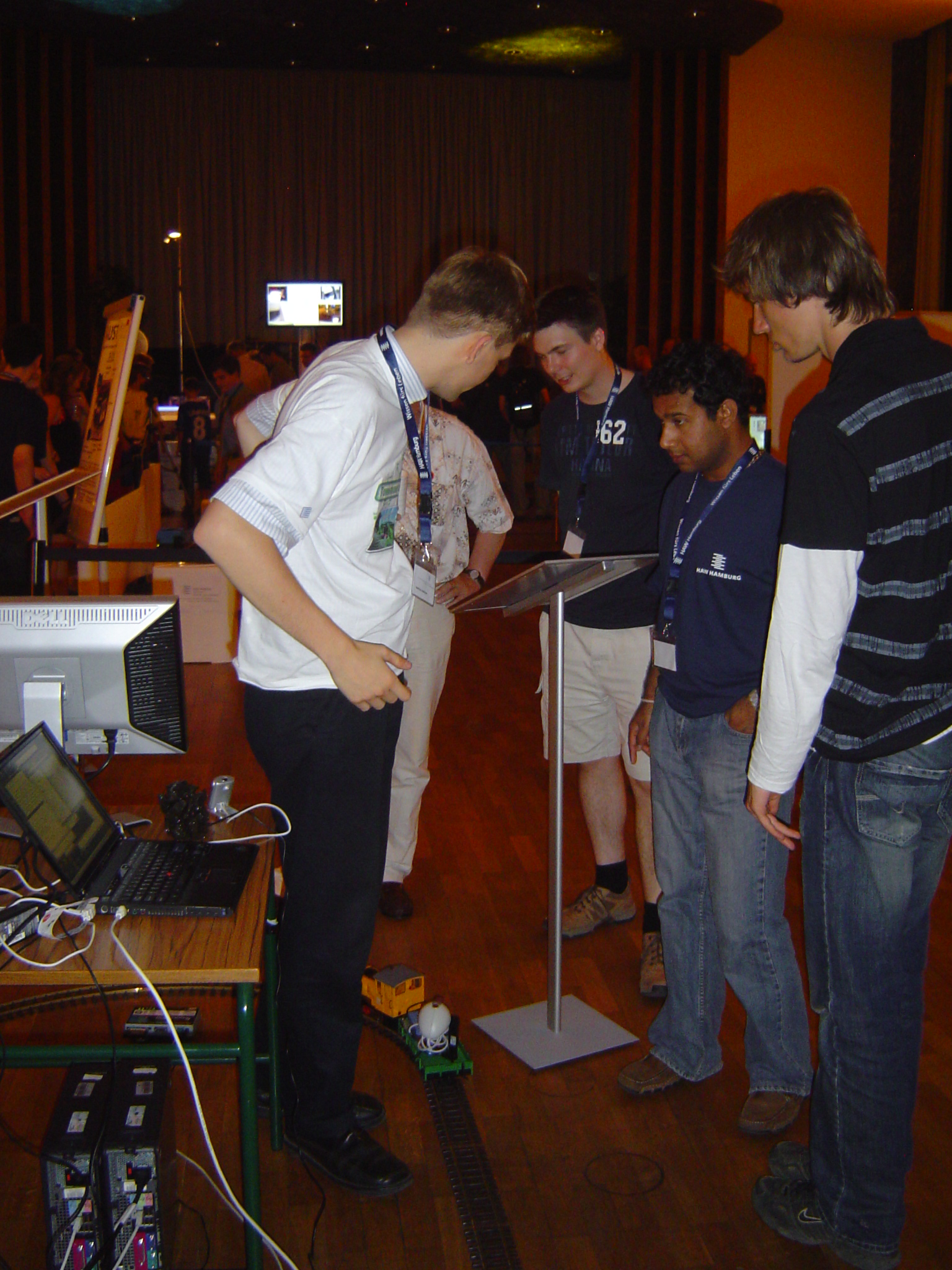 Acknowledgements
We would like to thank Fritz Richter for the LGB. We are deeply grateful to Stefan Zech for his interest on hand made electronic stuff and his spontaneous help: Stefan designed the so called "Pendelautomatik" (pendular automatic) - improving our train to come back without cycles.